Overview:
1、 It applies the most advanced LDMOS transistor MRFE6VP5600H on the new amplifier, makes which posses a higher VSWR that can reaches 65:1. In the same time, it still can resists 28 db gain and 80% efficiency. The good performance has greatly exceed BLF574
2、 The architecture proposal which we raised for FSN-600 is efficient with lower budget by using the PCB material is Teflon. It is composed by LPF and power detector coupler. Meanwhile, the FME-1B interface is compatible. And the installation is more simpler and faster when combined with FME-1B. The reason why we do this is to lower down the threshold of the installation for the 600w transmitter equipment. Even a new member only need no more than half an hour;
3、 Although we did not provide the free service guarantee for the previous production, we change the rule since we sell the production of FSN-301. If you buy any of the two transmitter , you can enjoy the two years free after sale guarantee for LDMOS , and one years for all the hardware. which is never happened before.
FEATURES:
- A Kind Reminder: This is a kit and skilled assembly is required.
- The Kit includes an amplifier board, a control panel board, an interface board and connection cables.
- Power adjustable: 0-600 watts
- LCD displays working frequency, volume, temperature, forward power, reflected power and SWR, Single knob operation.
- Automatic power control maintaining the output at any preset level Provided with SWR protection function and temperature protection, raise alarm prompts once meet any trouble while working.
If you need a power supply for this 600W FM Transmitter PCB KIT, please click here
If you need a antenna for this 600W FM transmitter PCB KIT, please click here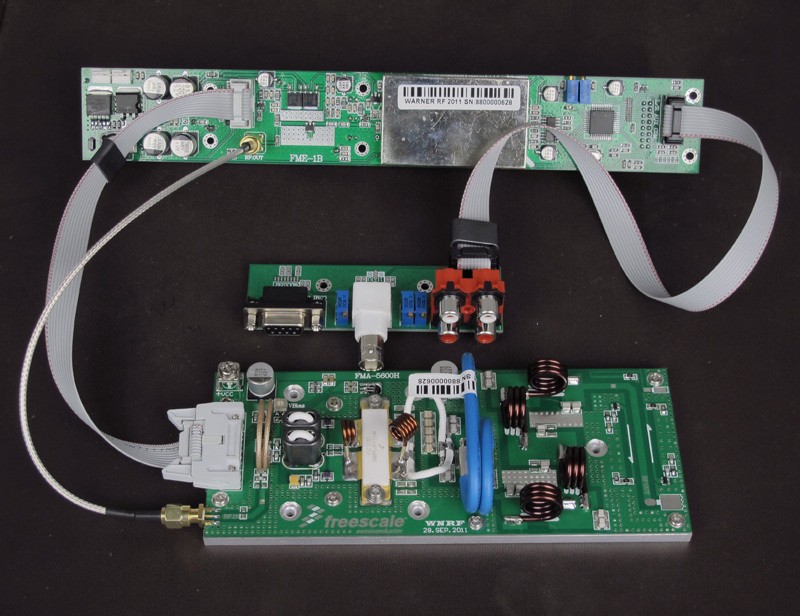 (1) Control panel board
- It includes FM modulation circuit, user interface circuit, RF drive circuit, fan control circuit, auto power control circuit.
- The RF output of this board is 1 watt.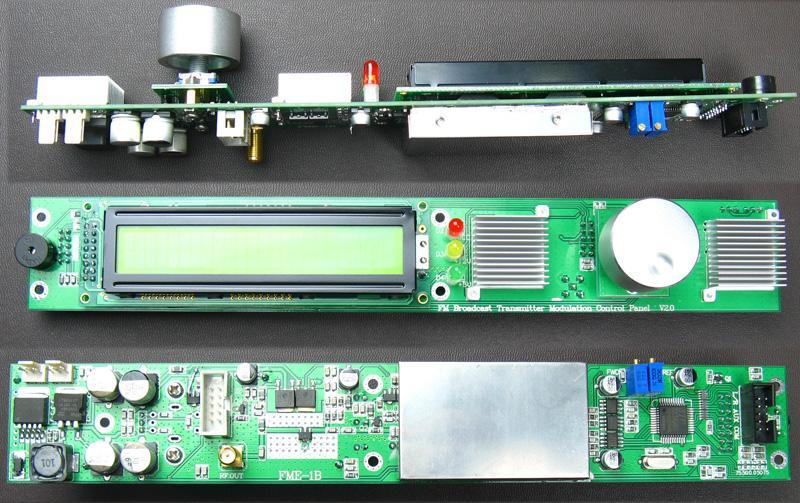 (2) Amplifier board
- The amplifier circuit includes power amplifier circuit, power and SWR measuring circuit, digital temperature detection circuit.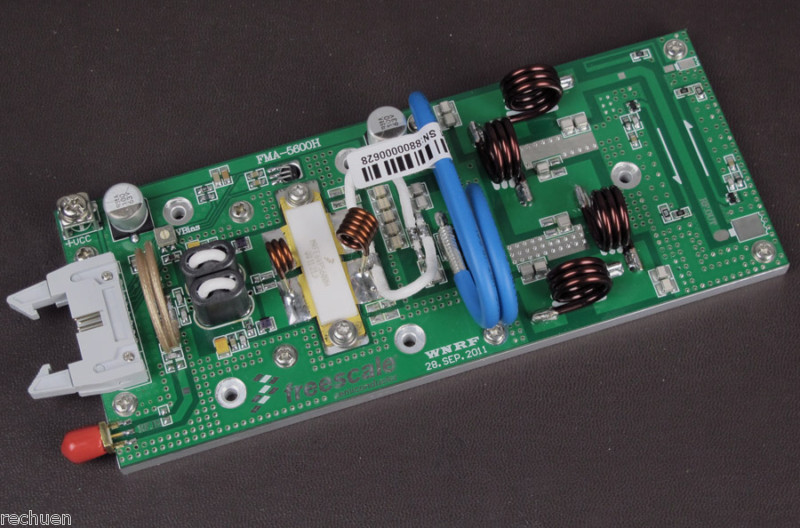 (3) Interface Board
- Dual stereo audio input interface.
- RS232 port (Only for factory Program debug).
- AUX interface(External SCA, RDS modulator input).
- Signal input level preset potentiometer.
(4) Connection cables
- Connect control board with amplifier board cable.
- Connect control board with interface board cable.
- RF cable: connect control board with the final stage amplifying board.
- Fool-proofing designed by color with IDC interface.

TECHNICAL SPECIFICATIONS:
- Power supply voltage: DC 50V
- Power Output: 0 to 600Watt adjustable (step 1W) ± 0.2dB
- Frequency range: 87.5-108 MHz
- Frequency Step: 0.1MHZ
- Operating Current: Less than 17A
- Input power: Less than 1 watt
- Harmonic suppression: -65 dBc
- Operating temperature: -10 ℃ ~ 50 ℃
- Frequency stability: ± 10 ppm (-10 ° C to +60 ° C )
- Frequency Response: 50 - 15000Hz
- SNR: More than 50dB
- Distortion: less than 0.5%
- Parasitic amplitude modulation: Less than 0.2%
- Frequency deviation: Less than ±75KHz
- Modulation Mode: WFM
- Transmission Signal: FM Stereo or Mono
- Tuning Design: Stable PLL Technology
- Audio Input Level: -15db Max: -30db
- Stereo Separation: More than 40db
- Output Impedance: 50 ohm
- FME-1B panel Size: 260MM(L) * 30MM(W) * 39MM(T)
- Amplifier PCB Size: 170MM(L) * 70MM(W) * 70MM(T)
PACKAGE INCLUDES:
- Amplifier board *1
- Control panel board *1
- Interface board *1
- Connection cable *3
If you need a power supply for this 600W FM Transmitter PCB KIT, please click here
If you need a antenna for this 600W FM transmitter PCB KIT, please click here