1000W FM Radio Station
Total:4799 USD
Item:4799 USD Shipping:0 USD
It can cover 25 to 30KM radius in ideal environment . It include: one 1000W FM transmitter, one antenna, one 30M coaxial cable, one mixer, two microphones, two BOP covers, two headphones, two speakers, two microphone stands, one audio processor.
General features:
* Professional stereo sound with excellent separation
* Standard 19″ 2H rack, clean design and high quality
* Low distortion and good Signal/Noise ratio
* Built-in CPU system for controlling and monitoring
* Advanced TEMP and SWR protection
* Frequency range: 87.5-108 MHz, 10 KHz/Step
* RF output impedance: 50 Ω
* RF output connector: L29 type -female
* Audio input connector: XLR-female
* MPX and AUX input connector: BNC-female
* Pre-emphasis: 0 / 50 / 75 us
* Mains power supply requirements: 90~264VAC;127~370VDC
* Operating temperature range: -10 to 45 ℃
* Weight: 13Kg
Electrical specification:
* Frequency Range: 87.5Mhz-108Mhz
* Impedance:50ohm
* Connector:NK
* VSWR:<1.35:1 MAX
* Polarization:Vertical
* Dimensions:1400*900*50mm
* Weight:4kg with hardware mounting
* Gain:2.0dB
* Max handle power:1KW

| | |
| --- | --- |
| | * 1/2" 30meters N-J-N-J feeder cable |
Features
FMUSER FU802 8-way mixer
* Ultra-Low Noise Design 8-Input 2-Bus Mixer
* Ultra-low noise design, highest possible headroom, ultra-transparent audio
* 2 state-of-the-art, studio-grade IMP "Invisible" Mic Preamp with 130 dB dynamic range for 24-bit, 192 kHz sampling rate inputs
* Effective, extremely musical 3-band EQ on all channels
* 6 balanced high-headroom line inputs
* One post fader FX send per channel for external FX devices
* One stereo aux return for FX applications or as separate stereo input
Feature
FU44 Monitor headphone
* Wear mode: wearing ear
* Headphones Type: Wired
* Whether the microphone: No
* Headset service: Genius
* Frequency response 18-20000Hz
* impedance of 32 Ohms
* SPL 115 dB SPL / V
* harmonic distortion: <1%, maximum
* input power of 200mW
* leather earmuffs, automatic adjustableand comfortable headset
* lightweight form factor
* Back retractable headphones
* excellent cost performance
Feature
Monitor Speakers FMUSER FU200MKIII
* Bass is 5.25 inch magnetic steel tape
* 1-inch tweeter with magnetic
* Power 50w
* Peak power 70w
* Physical divider
* Treble independent regulation
* Bass independent regulation
* All wooden box 9mm thick planks
* Rated voltage 220v or 110V

Feature
FMUSER FU1600
* Reference-Class 2-Channel Expander/Gate/Compressor/Peak Limiter with Integrated Dynamic Enhancer, De-Esser and Low Contour Filter
* Switchable IKA (Interactive Knee Adaptation) program-adaptive compression circuitry combines the advantages of hard-knee and soft-knee characteristics
* Adjustable dynamic Enhancer with level meter for brilliant, lively audio even with heavy compression
* IGC (Interactive Gain Control) peak limiting circuitry combines clipper and program limiter for reliable and inaudible protection against signal peaks
* Switchable De-esser removes excessive sibilance from your vocal tracks
* IRC (Interactive Ratio Control) expander/gate circuitry for virtually inaudible noise suppression
* Automatically or manually adjustable attack and release times
Feature
* Product Name: FMUSER FU-350
* Brand: FMUSER
* Tuner Type: Dynamic
* Wireless: Wired
* Channel: 1
* Pointing characteristics: Cardioid
Feature
* Four external springs
* Cantilever fastening knob
* Upper two tubes, the lower three tubes, increase stability
* Can be used for horizontal and vertical installation
* Hollow stent may be passing through the cable from the boom
* Chassis Mount Standard accessories

Feature
* Large double filter
* Broadcast Recording
* Microphone BOP cover
Total:4799 USD
Item:4799 USD Shipping:0 USD

How far(long) the transmitter cover?
The transmission range depends on many factors. The true distance is based on the antenna installing height , antenna gain, using environment like building and other obstructions , sensitivity of the receiver, antenna of the receiver . Installing antenna more high and using in the countryside , the distance will much more far.
EXAMPLE 5W FM Transmitter use in the city and hometown:
I have a USA customer use 5W fm transmitter with GP antenna in his hometown ,and he test it with a car, it cover 10km(6.21mile).
I test the 5W fm transmitter with GP antenna in my hometown ,it cover about 2km(1.24mile).
I test the 5W fm transmitter with GP antenna in Guangzhou city ,it cover about only 300meter(984ft).
Below are the approximate range of different power FM Transmitters. ( The range is diameter )
0.1W ~ 5W FM Transmitter :100M ~1KM
5W ~15W FM Ttransmitter : 1KM ~ 3KM
15W ~ 80W FM Transmitter : 3KM ~10KM
80W ~500W FM Transmitter : 10KM ~30KM
500W ~1000W FM Transmitter : 30KM ~ 50KM
1KW ~ 2KW FM Transmitter : 50KM ~100KM
2KW ~5KW FM Transmitter : 100KM ~150KM
5KW ~10KW FM Transmitter : 150KM ~200KM
How to contact us for the transmitter?
Call me +8615915959450 OR
Email me sky@fmuser.org
1.How far you want to cover in diameter ?
2.How tall of you tower ?
3.Where are you from ?
And we will give you more professional advice.

About Us
We specialized in production and sales of FM / TV Transmitter , FM / TV antenna , the FM / TV transmitter accessories. We have been exporting FM /TV transmitter for 9 years. We have clients all over the world, not only the resellers but also the consumers. With 9 years experience in this field ,we have professional team and excellent aftersales service. We dedicated in supplying the best quality products with competive prices and excellent customer sevice! If you have any question about it , No matter you buy or not, please feel free to tell us your questions,we are very willing to help you and solve your problems. Contact email : sky@fmuser.org
Our Factory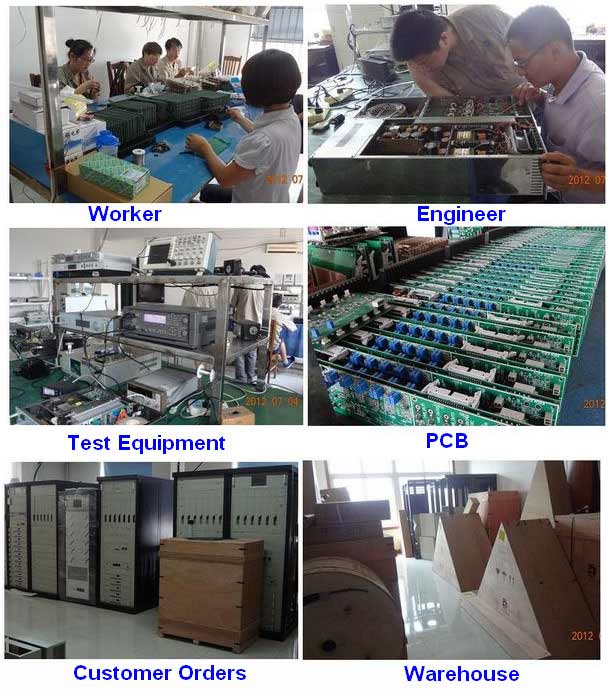 We have modernization of the factory . You are welcome to visit our factory when you come to China.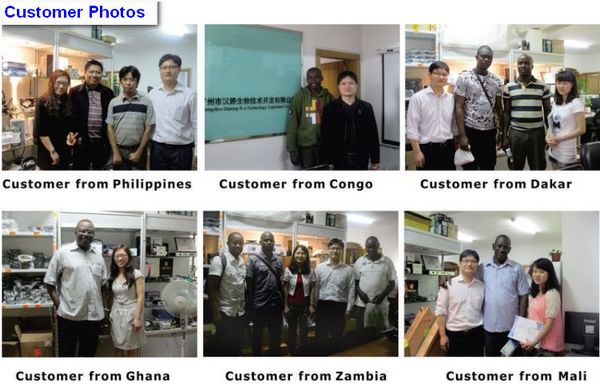 At present , there are already 1095 customers around the world visited our Guangzhou Tianhe office . If you come to China , you are welcome to visit us .
At Fair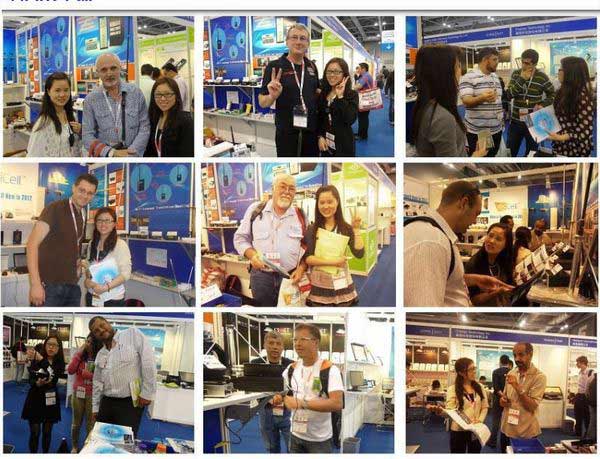 This is our participation in 2012 Global Sources Hong Kong Electronics Fair . Customers from all over the world finally have a chance to get together.
Where is Fmuser ?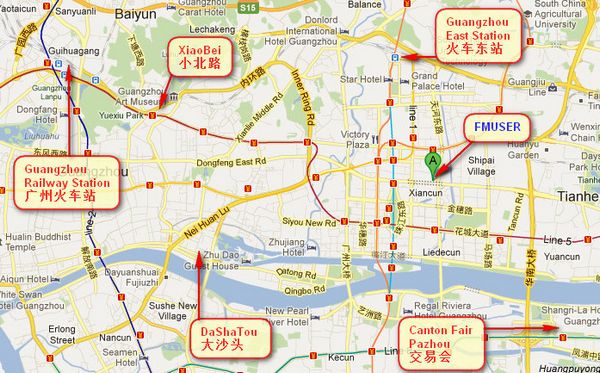 You can search this numbers " 23.127460034623816,113.33224654197693 " in google map , then you can find our fmuser office .
FMUSER Guangzhou office is in Tianhe District which is the center of the Canton . Very near to the Canton Fair , guangzhou railway station, xiaobei road and dashatou , only need 10 minutes if take TAXI . Welcome friends around the world to visit and negotiate .
Contact: Sky Blue
Cellphone: +8615915959450
WhatsApp: +8615915959450
Wechat: +8615915959450
E-mail: sky@fmuser.org
QQ: 727926717
Skype: sky198710021
Address: No.305 Room HuiLan Building No.273 Huanpu Road Guangzhou China Zip:510620

English: PayPal, Credit Card, Western Union, Money Gram, Alipay,Money Bookers and T/T .
PayPal. www.paypal.com

We recommend you use Paypal to buy our items ,The Paypal is a secure way to buy on internet .

Every of our item list page bottom on top have a paypal logo to pay.

Credit Card.If you do not have paypal,but you have credit card,you also can click the Yellow PayPal button to pay with your credit card.

---------------------------------------------------------------------

But if you have not a credit card and not have a paypal account or difficult to got a paypal accout ,You can use the following:

Money Gram. www.moneygram.com

Pay by Money Gram to me :

First name/Given name: Yingfeng
Last name/Surname/ Family name: Zhang
Full name: Yingfeng Zhang
Country: China
City: Guangzhou


---------------------------------------------------------------------
Western Union. www.westernunion.com

Pay by Western Union to me :

First name/Given name: Yingfeng
Last name/Surname/ Family name: Zhang
Full name: Yingfeng Zhang
Country: China
City: Guangzhou



---------------------------------------------------------------------

T/T .

Pay by

T/T (wire transfer/ Telegraphic Transfer/ Bank Transfer)

SWIFT BIC: BKCHHKHHXXX
Bank name: BANK OF CHINA (HONG KONG) LIMITED, HONG KONG
Bank Address: BANK OF CHINA TOWER, 1 GARDEN ROAD, CENTRAL, HONG KONG
BANK CODE: 012
Account Name : FMUSER INTERNATIONAL GROUP LIMITED
Account NO. : 012-676-2-007855-0

* It will be sent in 1-2 working days when payment clear.
* We will send it to your paypal address. If you want to change address, please send your correct address and phone number to my email sky@fmuser.org
* If the packages is below 2kg,we will be shipped via post airmail, it will take about 15-25days to your hand.
If the package is more than 2kg,we will ship via EMS , DHL , UPS, Fedex fast express delivery,it will take about 7~15days to your hand.
If the package more than 100kg , we will send via DHL or air freight. It will take about 3~7days to your hand.
All the packages are form China guangzhou.
* Package will be sent as a "gift" and declear as less as possible,buyer don't need to pay for "TAX".
* After ship, we will send you an E-mail and give you the tracking number.

For Warranty .
Contact US--->>Return the item to us--->>Receive and send another replace .
Name: Liu xiaoxia
Address: 305Fang HuiLanGe HuangPuDaDaoXi 273Hao TianHeQu Guangzhou China.
ZIP:510620
Phone: +8615915959450
Please return to this address and write your paypal address,name,problem on note: