he friend that likes radio more very much likes to take different equipment to undertake comparative, the communication and liaison with effect of better communication and liaison, further pursuit is apart from -- the glamour that this also is spare radio.
A lot of radio have a fever friend often says: "I go again ' burn ' a what what ' young plant ' " , the meaning is, I bought a new antenna to prepare to see the effect with can come true better again. Broadcasting station equipment is costlier still, often change unlikely change, take young plant to be changed change those who have a test but many.
please Click here to get our dipole antenna
Actually, to the car, use different aerial base, set the position that differs on board, have distinct effect possibly. It is a piece of referenced picture that the friend sends the author below: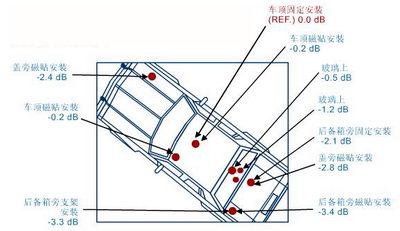 Installation position and effect reference pursue (click examine big picture)
Secure installation, that estimation is to want to be aerial base solder on bodywork or bodywork plate wears a hole to undertake " close together union " , reckon average person cannot issue this cruel-hearted. Magnetism sticks installation, use common aerial sucking disk namely.
The installation of aerial is remained " height " and " earth mat is reflexed " the effect needs to consider mainly. Car apical effect is best still, but how to bear fruit the line already, concealment again, bring beautifully to roof,
have to because of the car different.
please Click here to get our dipole antenna
Our other product: