In this paper, 12 components had a miniature wireless FM microphone, frequency stability, and launch about 30 meters away, 6V power supply can be up to 100 meters.
Circuit as shown, BG1 and C1, C3 component high-frequency oscillator circuit. The emission current distance and the size of the emission control work, the bias resistor R2 can be changed BG1 output current.
Select BG1, the pipe must be greater than fT 300MHz, but will affect the modulation of high fT, inductance L divided into two coils around the system, but to be around the same, L1 0.5mm enameled wire with a diameter of 5mm in diameter around the skeleton of 4 Turn, L2 3 turns around. 0.6 m long antenna can be a soft wire.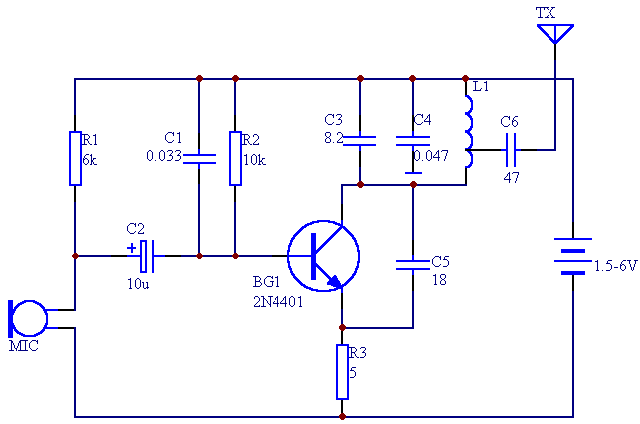 Our other product: