Roland EDLROL R-09HR SD card digital recording interviews machines
Roland EDLROL R-09HR SD card digital recording interviews machines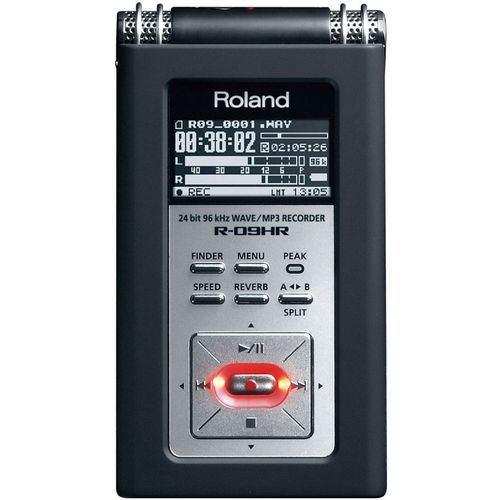 Supports 32GB SDHC card
Portable recorder can be used as a standard, a lot of R-09 from the user to gather support for the expected new ‧ models debut. R-09HR "close and high quality", corresponding to linear PCM recording 24bit / 96kHz and a remote control analog limiter circuit loading, the wireless subsidiary, built-in speaker, functional significantly ahead of other brands. Further increase in recording / playback functions for a variety of recording situations.
24bit/96kHz audio format (WAVE) corresponding
· Analog limiter, AGC (Auto Gain Control) recording function is enriched, etc.
Comfortable operation feeling. Sub small wireless remote control
Record of the occasion · body mount small speakers
Playback speed 10 stages (50% to 150%) adjustment. Four kinds of sound field (Hall1, Hall2, Room, Plate) deployment.
The maximum capacity of 32GB SDHC Memory Card correspondence
And connect the computer fast fitness. Waveform compilation software 'AUDIO CREATOR LE' affiliated with bales
R-09HR various modes SD card maximum recording time (unit: minutes)