Radio-TV Broadcast History
Terrestrial television is a term which refers to modes of television broadcasting which do not involve satellite transmission. [1]. The term is uncommon in the United States, and more common in Europe.
Terrestrial television broadcasting dates back to the very beginnings of television as a medium itself with the first long-distance public television broadcast from Washington, D.C., on April 7, 1927. Aside from transmission by high-flying planes moving in a loop using a system developed by Westinghouse called Stratovision, there was virtually no other method of television delivery until the 1950s with the beginnings of cable television, or community antenna television (CATV). The first non-terrestrial method of delivering television signals that in no way depended on a signal originating from a traditional terrestrial source began with the use of communications satellites during the 1960s and 1970s.
Europe
In Europe, a planning conference ("ST61") held under the auspices of the International Telecommunications Union in Stockholm in 1961 allocated frequencies the Bands IV and V for the first time for broadcast television use. It also superseded the 1951 Plan (also made in Stockholm) which had first allocated Band II frequencies for FM radio and Band III frequencies for television.
Following the ST61 conference, UHF frequencies were first used in the UK in 1964 with the introduction of BBC2. In UK, VHF channels were kept on the old 405-line system, while UHF was used solely for 625-line broadcasts (which later used PAL colour). Television broadcasting in the 405-line system continued after the introduction of four analogue programmes in the UHF bands until the last 405-line transmitters were switched off on January 6, 1985. VHF Band III is still used in other countries around Europe for PAL broadcasts, though many have plans to phase it out.
The success of terrestrial analogue television across Europe varies from country to country. Although each country has rights to a certain number of frequencies by virtue of the ST61 plan, not all of them have been bought into service.

North America
In the United States and most of the rest of North America as well, terrestrial television underwent a revolutionary transformation with the eventual acceptance of the NTSC standard for color television broadcasts in 1953. Later, Europe and the rest of the world either chose between the later PAL and SECAM color television standards, or adopted NTSC. Japan also uses a version of NTSC.
In addition to the threat from Cable Television, analog terrestrial television is now also subject to competition from satellite television and distribution of video and film content over the Internet. The technology of digital terrestrial television has been developed as a response to these challenges. The rise of digital terrestrial television, especially HDTV, may mark an end to the decline of broadcast television reception via traditional receiving antennas, which can receive over-the-air HDTV signals.
In North America, terrestrial broadcast television operates on TV channels 2 through 6 (VHF-low band, known as band I in Europe), 7 through 13 (VHF-high band, known as band III elsewhere), and 14 through 69 (UHF television band, elsewhere bands IV and V). Channel numbers represent actual frequencies used to broadcast the television signal. Additionally, television translators and boosters can be used to rebroadcast a terrestrial TV signal using an otherwise unused channel to cover areas with marginal reception. A chart showing the North American television bandplan can be found here.

Digital television
By the mid 1990s, the interest in digital television across Europe was such the CEPT convened the "Chester '97" conference to agree means by which digital television could be inserted into the ST61 frequency plan.
The introduction of digital television in the late 1990s and early years of the 21st century led the ITU to call a Regional Radiocommunication Conference to abrogate the ST61 plan and to put a new plan for digital broadcasting only in its place.
In December 2005 the EU has decided to cease all analogue television transmissions by the year 2012 and switch all terrestrial television broadcasting to digital (all EU countries have agreed on using DVB-T). The Netherlands completed the transition in December 2006, and some EU member states have decided to complete this switchover as early as 2008 (Sweden) and 2009 (Denmark), while the UK began the switch over in late 2007 it will not be a nationwide switch over until mid 2012. Two member states (not specified in the announcement) have expressed concerns that they might not be able to proceed to the switchover by 2012 due to technical limitations, the rest of the EU member states are expected to stop analogue television transmissions by 2012.
Many countries are developing and evaluating digital terrestrial television systems.
In North America a specification laid out by the ATSC has become the standard for digital terrestrial television. In the United States the FCC has set a final deadline for the switchoff of analog service for February 17, 2009. All television receivers must now include a digital tuner. In Canada, the Canadian Radio-television and Telecommunications Commission (CRTC), has set August 31, 2011 as the date that over-the-air analog transmission service will cease in most parts of the country except in Northern Canada


How far(long) the transmitter cover?
The transmission range depends on many factors. The true distance is based on the antenna installing height , antenna gain, using environment like building and other obstructions , sensitivity of the receiver, antenna of the receiver . Installing antenna more high and using in the countryside , the distance will much more far.
EXAMPLE 5W FM Transmitter use in the city and hometown:
I have a USA customer use 5W fm transmitter with GP antenna in his hometown ,and he test it with a car, it cover 10km(6.21mile).
I test the 5W fm transmitter with GP antenna in my hometown ,it cover about 2km(1.24mile).
I test the 5W fm transmitter with GP antenna in Guangzhou city ,it cover about only 300meter(984ft).
Below are the approximate range of different power FM Transmitters. ( The range is diameter )
0.1W ~ 5W FM Transmitter :100M ~1KM
5W ~15W FM Ttransmitter : 1KM ~ 3KM
15W ~ 80W FM Transmitter : 3KM ~10KM
80W ~500W FM Transmitter : 10KM ~30KM
500W ~1000W FM Transmitter : 30KM ~ 50KM
1KW ~ 2KW FM Transmitter : 50KM ~100KM
2KW ~5KW FM Transmitter : 100KM ~150KM
5KW ~10KW FM Transmitter : 150KM ~200KM
How to contact us for the transmitter?
Call me +8615915959450 OR
Email me sky@fmuser.org
1.How far you want to cover in diameter ?
2.How tall of you tower ?
3.Where are you from ?
And we will give you more professional advice.

About Us
FMUSER.ORG is a system integration company focusing on RF wireless transmission / studio video audio equipment / streaming and data processing .We are providing everything from advice and consultancy through rack integration to installation, commissioning and training.

We offer FM Transmitter, Analog TV Transmitter, Digital TV transmitter, VHF UHF Transmitter, Antennas, Coaxial Cable Connectors, STL, On Air Processing, Broadcast Products for the Studio, RF Signal Monitoring, RDS Encoders, Audio Processors and Remote Site Control Units, IPTV Products, Video / Audio Encoder / Decoder, designed to meet the needs of both large international broadcast networks and small private stations alike.

Our solution has FM Radio Station / Analog TV Station / Digital TV Station / Audio Video Studio Equipment / Studio Transmitter Link / Transmitter Telemetry System / Hotel TV System / IPTV Live Broadcasting / Streaming Live Broadcast / Video Conference / CATV Broadcasting system.

We are using advanced technology products for all the systems, because we know the high reliability and high performance are so important for the system and solution . At the same time we also have to make sure our products system with a very reasonable price.

We have customers of public and commercial broadcasters, telecom operators and regulation authorities , and we also offer solution and products to many hundreds of smaller, local and community broadcasters .

FMUSER.ORG has been exporting more than 13 years and have clients all over the world. With 13 years experience in this field ,we have a professional team to solve customer's all kinds of problems. We dedicated in supplying the extremely reasonable pricing of professional products & services. Contact email : sky@fmuser.org
Our Factory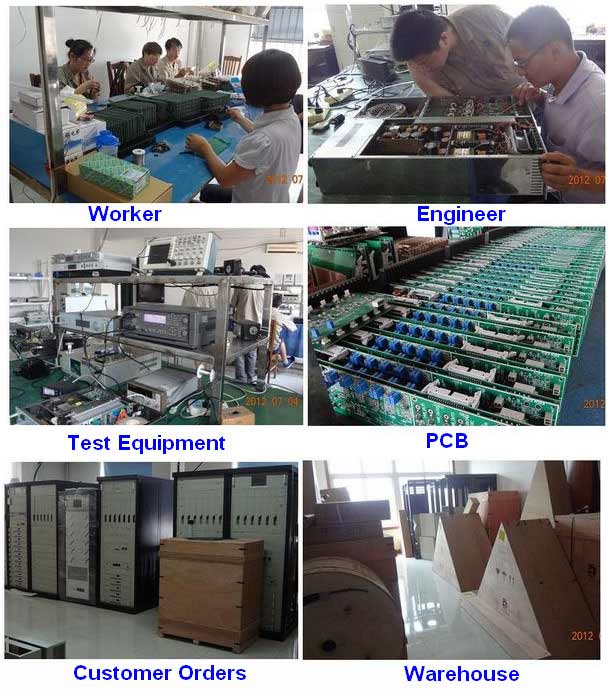 We have modernization of the factory . You are welcome to visit our factory when you come to China.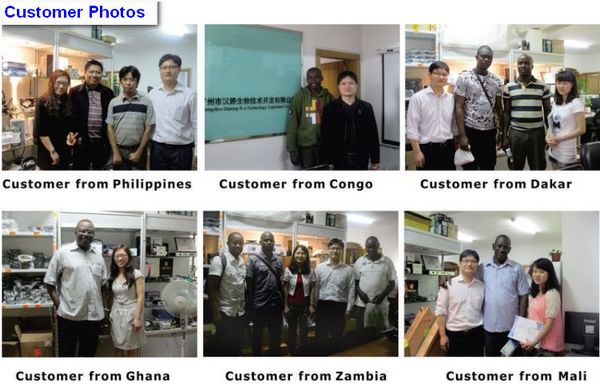 At present , there are already 1095 customers around the world visited our Guangzhou Tianhe office . If you come to China , you are welcome to visit us .
At Fair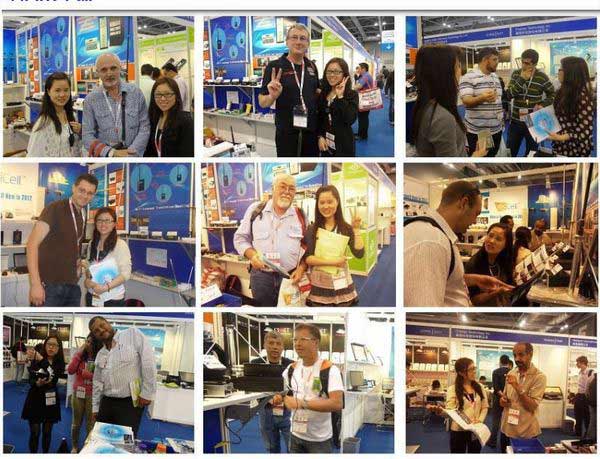 This is our participation in 2012 Global Sources Hong Kong Electronics Fair . Customers from all over the world finally have a chance to get together.
Where is Fmuser ?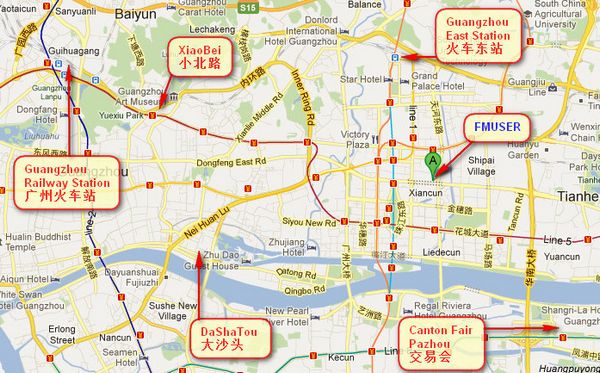 You can search this numbers " 23.127460034623816,113.33224654197693 " in google map , then you can find our fmuser office .
FMUSER Guangzhou office is in Tianhe District which is the center of the Canton . Very near to the Canton Fair , guangzhou railway station, xiaobei road and dashatou , only need 10 minutes if take TAXI . Welcome friends around the world to visit and negotiate .
Contact: Sky Blue
Cellphone: +8615915959450
WhatsApp: +8615915959450
Wechat: +8615915959450
E-mail: sky@fmuser.org
QQ: 727926717
Skype: sky198710021
Address: No.305 Room HuiLan Building No.273 Huanpu Road Guangzhou China Zip:510620

English: We accept all payments , such as PayPal, Credit Card, Western Union, Alipay, Money Bookers, T/T, LC, DP, DA, OA, Payoneer, If you have any question , please contact me sky@fmuser.org or WhatsApp +8615915959450
PayPal. www.paypal.com

We recommend you use Paypal to buy our items ,The Paypal is a secure way to buy on internet .

Every of our item list page bottom on top have a paypal logo to pay.

Credit Card.If you do not have paypal,but you have credit card,you also can click the Yellow PayPal button to pay with your credit card.

---------------------------------------------------------------------

But if you have not a credit card and not have a paypal account or difficult to got a paypal accout ,You can use the following:

Western Union.

www.westernunion.com

Pay by Western Union to me :

First name/Given name: Yingfeng
Last name/Surname/ Family name: Zhang
Full name: Yingfeng Zhang
Country: China
City: Guangzhou



---------------------------------------------------------------------

T/T .

Pay by

T/T (wire transfer/ Telegraphic Transfer/ Bank Transfer)

SWIFT BIC: BKCHHKHHXXX
Bank name: BANK OF CHINA (HONG KONG) LIMITED, HONG KONG
Bank Address: BANK OF CHINA TOWER, 1 GARDEN ROAD, CENTRAL, HONG KONG
BANK CODE: 012
Account Name : FMUSER INTERNATIONAL GROUP LIMITED
Account NO. : 012-676-2-007855-0

* It will be sent in 1-2 working days when payment clear.
* We will send it to your paypal address. If you want to change address, please send your correct address and phone number to my email sky@fmuser.org
* If the packages is below 2kg,we will be shipped via post airmail, it will take about 15-25days to your hand.
If the package is more than 2kg,we will ship via EMS , DHL , UPS, Fedex fast express delivery,it will take about 7~15days to your hand.
If the package more than 100kg , we will send via DHL or air freight. It will take about 3~7days to your hand.
All the packages are form China guangzhou.
* Package will be sent as a "gift" and declear as less as possible,buyer don't need to pay for "TAX".
* After ship, we will send you an E-mail and give you the tracking number.

For Warranty .
Contact US--->>Return the item to us--->>Receive and send another replace .
Name: Liu xiaoxia
Address: 305Fang HuiLanGe HuangPuDaDaoXi 273Hao TianHeQu Guangzhou China.
ZIP:510620
Phone: +8615915959450
Please return to this address and write your paypal address,name,problem on note: