ORBAN OPTIMOD 5500i - FM Digital Audio Processor Competitive OPTIMOD sound in a compact package at the most affordable price ever
Total:5530 USD
Item:5432 USD Shipping:98 USD
OPTIMOD 5500i puts competitive five- and two-band OPTIMOD processing into a single rack unit package and brings it to you at the most affordable price ever. Quality sound is what 5500i is all about - sound that attracts audiences by providing a polished, professional presentation regardless of format and source material. Exceptional versatility allows you to adjust the processor's audio texture to brand your audio, knowing that the resulting signature sound will remain consistent, cut-to-cut and source-to-source. Branding builds businesses and no other processors have the consistency to brand your sound like OPTIMODs.



The 5500i can also be used as a superb stand-alone stereo encoder with latency as low as 2 ms and full overshoot limiting in both the left/right and composite baseband domains. When used in this mode, the 5500i must be driven (usually via an STL) by a full-featured FM audio processor (like Orban's 8700i) that incorporates pre-emphasis-aware HF limiting and peak control. In both modes, the 5500i's stereo encoder helps deliver a transmitted signal that's always immaculately clean and perfectly peak limited, with full spectral protection of subcarriers and RDS/RBDS regardless of the amount of composite limiting.

The 5500i is the ideal choice for network broadcasters who process with Orban's flagship OPTIMOD 8700i at the network origination point and who need a processor at every transmitter to eliminate STL overshoots (using the 5500i's stand-alone stereo encoder mode) and/or to process local insertions while also eliminating network STL overshoots (using the 5500i's audio processor / stereo encoder mode). Moreover, the 5500i's two modes make it easy for large government and network broadcasters to manage its inventory of spares because any 5500i can be used as a stereo encoder with or without audio processing. Available in both modes, the built-in, defeatable ITU BS412 multiplex power controller allows the 5500i's output to meet even the most stringent European government regulations.
Versatility doesn't stop with sound.
The 5500i includes a full-featured RBS/RBDS generator at no additional charge. The generator supports dynamic PS. It can be controlled via the 5500i presets and an ASCII terminal server that can be connected to automation to support displaying title and artist. The 5500i has a 10 MHz frequency reference input allows the stereo pilot tone frequency to be locked to GPS or another high-accuracy frequency standard. This improves the performance of single-frequency networks in areas where coverage of the transmitters overlaps.

With the 5500i, your signature sound is just a preset away. An easy, one-knob Less/More adjustment allows you to customize any factory preset, trading cleanliness against processing artifacts according to the requirements of your market and competitive environment. Full Control gives you the versatility to customize your audio further. And, if you're a hard-core processing expert, you can explore Advanced Control to tweak presets at the same level as Orban's factory programmers.

This versatility makes the 5500i a superb choice for any format. Its five-band processing is ideal for any pop music format (even the most competitive and aggressive CHR), while phase-linear two-band processing yields ultra-transparent sound for classical, classic jazz, and fine arts formats. Regardless of your choice, 5500i's optimized technology ensures unusually high average modulation and coverage for a given level of subjective quality.

Unlike many lesser processors, the 5500i handles speech particularly well - it's always clean, even when you process for loudness. If you're concerned about latency because you need to feed live talent headphones off air, be assured that the 5500i's ultra-low-latency (5 ms delay) processing will keep the most finicky talent happy. Or use optimum latency (15 ms delay) processing for the most competitive sound with delay that's still low enough to satisfy most any talent.

The 5500i's built-in stereo encoder, AES/EBU digital inputs and outputs, and analog I/O permit hassle free interfacing to any broadcast plant, whether the 5500i is located at the studio or the transmitter. Tight band limiting to 15 kHz means you can use any uncompressed digital STL to pass 5500i- processed audio from studio to transmitter without compromising on-air loudness - there's no need to use STL's having 44.1 or 48 kHz sample-rate.

The stereo encoder's stereo sub-channel modulator can operate in normal double sideband mode and in an experimental compatible single sideband mode (SSB/VSB) that is offered to enable users to compare and assess the two modes.

Analog Fallback to Digital control that allows Silence Sense to switch the active input from Analog to Digital if silence is detected in the analog input signal but not on the digital input signal. This function works vice versa as well on both analog and digital AES input. The silence sense parameters apply to both simultaneously and both detectors are available to drive the 5500i's tally outputs and sending SNMP Traps/Alerts.
Controllable
If you want to locate the 5500i away from the studio, you'll be pleased by its three separate remote control ports - GPI contact closures, RS232 serial and built-in Ethernet for TCP/IP networks. The serial and Ethernet ports are supported by the supplied 5500i PC Remote Control application. This Windows® application allows you to do even more with the 5500i than you can do through its front panel, making remote control a pleasure.

5500i PC Remote software allows you to access all 5500i features and allows you to archive and restore presets, automation lists, and system setups (containing I/O levels, digital word lengths, GPI functional assignments, etc.)

Built-in clock-based automation lets you automatically day-part the processing. You can control many other 5500i operating parameters too. The 5500i's feature set fully exploits the processor's DSP and computer-based control architecture. To ensure absolute accuracy, you can automatically synchronize the clock to an Internet timeserver. It has a cool-running, energy-efficient switching power supply and uses the latest dual-core DSP chip technology from Freescale Semiconductor.
Total:5530 USD
Item:5432 USD Shipping:98 USD

How far(long) the transmitter cover?
The transmission range depends on many factors. The true distance is based on the antenna installing height , antenna gain, using environment like building and other obstructions , sensitivity of the receiver, antenna of the receiver . Installing antenna more high and using in the countryside , the distance will much more far.
EXAMPLE 5W FM Transmitter use in the city and hometown:
I have a USA customer use 5W fm transmitter with GP antenna in his hometown ,and he test it with a car, it cover 10km(6.21mile).
I test the 5W fm transmitter with GP antenna in my hometown ,it cover about 2km(1.24mile).
I test the 5W fm transmitter with GP antenna in Guangzhou city ,it cover about only 300meter(984ft).
Below are the approximate range of different power FM Transmitters. ( The range is diameter )
0.1W ~ 5W FM Transmitter :100M ~1KM
5W ~15W FM Ttransmitter : 1KM ~ 3KM
15W ~ 80W FM Transmitter : 3KM ~10KM
80W ~500W FM Transmitter : 10KM ~30KM
500W ~1000W FM Transmitter : 30KM ~ 50KM
1KW ~ 2KW FM Transmitter : 50KM ~100KM
2KW ~5KW FM Transmitter : 100KM ~150KM
5KW ~10KW FM Transmitter : 150KM ~200KM
How to contact us for the transmitter?
Call me +8615915959450 OR
Email me sky@fmuser.org
1.How far you want to cover in diameter ?
2.How tall of you tower ?
3.Where are you from ?
And we will give you more professional advice.

About Us
FMUSER.ORG is a system integration company focusing on RF wireless transmission / studio video audio equipment / streaming and data processing .We are providing everything from advice and consultancy through rack integration to installation, commissioning and training.

We offer FM Transmitter, Analog TV Transmitter, Digital TV transmitter, VHF UHF Transmitter, Antennas, Coaxial Cable Connectors, STL, On Air Processing, Broadcast Products for the Studio, RF Signal Monitoring, RDS Encoders, Audio Processors and Remote Site Control Units, IPTV Products, Video / Audio Encoder / Decoder, designed to meet the needs of both large international broadcast networks and small private stations alike.

Our solution has FM Radio Station / Analog TV Station / Digital TV Station / Audio Video Studio Equipment / Studio Transmitter Link / Transmitter Telemetry System / Hotel TV System / IPTV Live Broadcasting / Streaming Live Broadcast / Video Conference / CATV Broadcasting system.

We are using advanced technology products for all the systems, because we know the high reliability and high performance are so important for the system and solution . At the same time we also have to make sure our products system with a very reasonable price.

We have customers of public and commercial broadcasters, telecom operators and regulation authorities , and we also offer solution and products to many hundreds of smaller, local and community broadcasters .

FMUSER.ORG has been exporting more than 13 years and have clients all over the world. With 13 years experience in this field ,we have a professional team to solve customer's all kinds of problems. We dedicated in supplying the extremely reasonable pricing of professional products & services. Contact email : sky@fmuser.org
Our Factory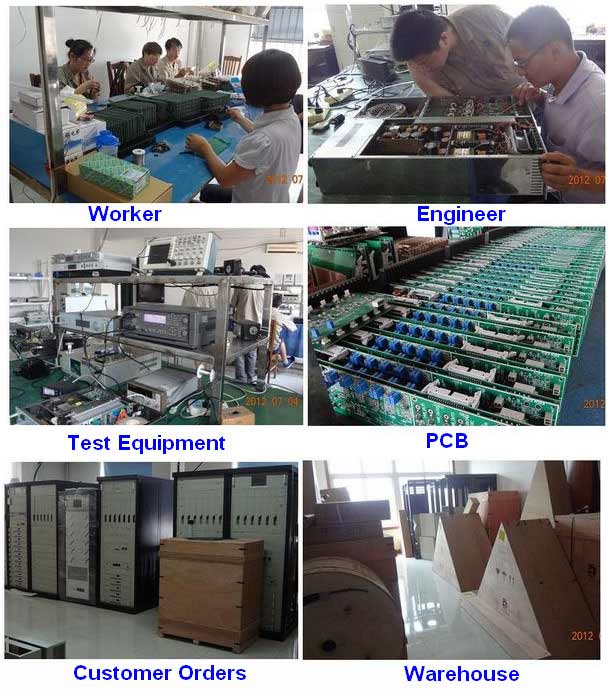 We have modernization of the factory . You are welcome to visit our factory when you come to China.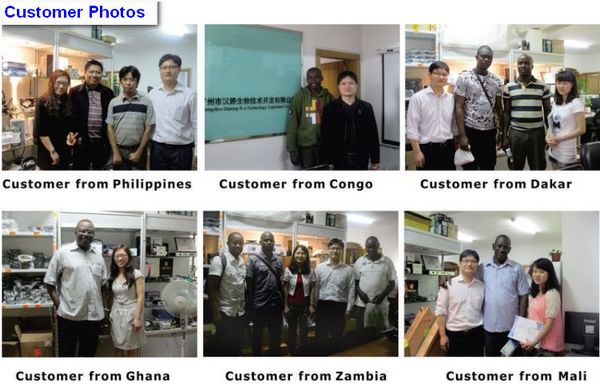 At present , there are already 1095 customers around the world visited our Guangzhou Tianhe office . If you come to China , you are welcome to visit us .
At Fair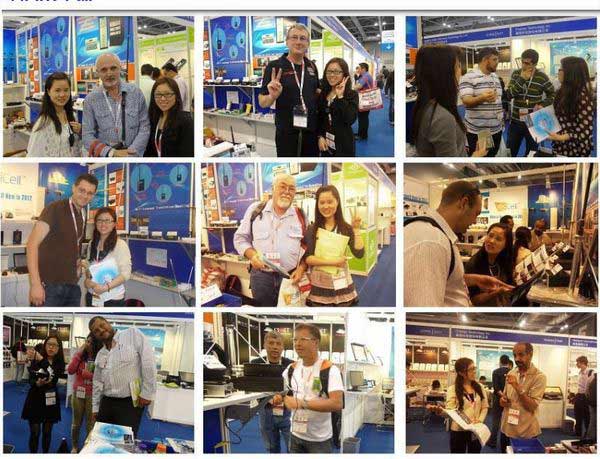 This is our participation in 2012 Global Sources Hong Kong Electronics Fair . Customers from all over the world finally have a chance to get together.
Where is Fmuser ?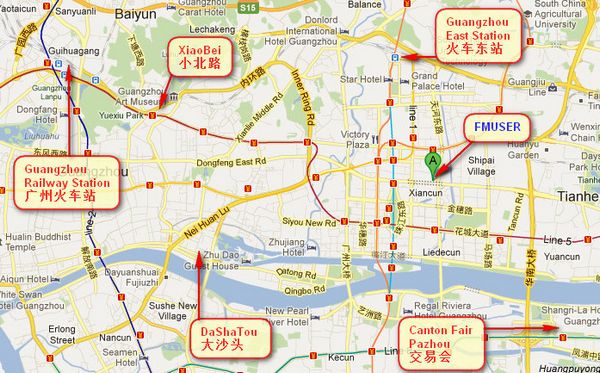 You can search this numbers " 23.127460034623816,113.33224654197693 " in google map , then you can find our fmuser office .
FMUSER Guangzhou office is in Tianhe District which is the center of the Canton . Very near to the Canton Fair , guangzhou railway station, xiaobei road and dashatou , only need 10 minutes if take TAXI . Welcome friends around the world to visit and negotiate .
Contact: Sky Blue
Cellphone: +8615915959450
WhatsApp: +8615915959450
Wechat: +8615915959450
E-mail: sky@fmuser.org
QQ: 727926717
Skype: sky198710021
Address: No.305 Room HuiLan Building No.273 Huanpu Road Guangzhou China Zip:510620

English: We accept all payments , such as PayPal, Credit Card, Western Union, Alipay, Money Bookers, T/T, LC, DP, DA, OA, Payoneer, If you have any question , please contact me sky@fmuser.org or WhatsApp +8615915959450
PayPal. www.paypal.com

We recommend you use Paypal to buy our items ,The Paypal is a secure way to buy on internet .

Every of our item list page bottom on top have a paypal logo to pay.

Credit Card.If you do not have paypal,but you have credit card,you also can click the Yellow PayPal button to pay with your credit card.

---------------------------------------------------------------------

But if you have not a credit card and not have a paypal account or difficult to got a paypal accout ,You can use the following:

Western Union.

www.westernunion.com

Pay by Western Union to me :

First name/Given name: Yingfeng
Last name/Surname/ Family name: Zhang
Full name: Yingfeng Zhang
Country: China
City: Guangzhou



---------------------------------------------------------------------

T/T .

Pay by

T/T (wire transfer/ Telegraphic Transfer/ Bank Transfer)

SWIFT BIC: BKCHHKHHXXX
Bank name: BANK OF CHINA (HONG KONG) LIMITED, HONG KONG
Bank Address: BANK OF CHINA TOWER, 1 GARDEN ROAD, CENTRAL, HONG KONG
BANK CODE: 012
Account Name : FMUSER INTERNATIONAL GROUP LIMITED
Account NO. : 012-676-2-007855-0

* It will be sent in 1-2 working days when payment clear.
* We will send it to your paypal address. If you want to change address, please send your correct address and phone number to my email sky@fmuser.org
* If the packages is below 2kg,we will be shipped via post airmail, it will take about 15-25days to your hand.
If the package is more than 2kg,we will ship via EMS , DHL , UPS, Fedex fast express delivery,it will take about 7~15days to your hand.
If the package more than 100kg , we will send via DHL or air freight. It will take about 3~7days to your hand.
All the packages are form China guangzhou.
* Package will be sent as a "gift" and declear as less as possible,buyer don't need to pay for "TAX".
* After ship, we will send you an E-mail and give you the tracking number.

For Warranty .
Contact US--->>Return the item to us--->>Receive and send another replace .
Name: Liu xiaoxia
Address: 305Fang HuiLanGe HuangPuDaDaoXi 273Hao TianHeQu Guangzhou China.
ZIP:510620
Phone: +8615915959450
Please return to this address and write your paypal address,name,problem on note: