Of crossed antenna make
A lot of netizens had made many emissive circuit edition, also had used a lot of antenna, but have a fever friendly people always seek efficient emissive antenna, this kind of crossed antenna of the following introduction is the emissive antenna with a kind of TV or commonly used broadcast. The hope has a fever friendly people can solve a problem!
Crossed antenna points to two amount to normally brace up child horizontal polarization of composition rotates an antenna. Because the direction of this kind of antenna is characteristic better, make simple, what often be used as small-power television transmitter is complete to emissive antenna. Plant as a result of this again the gain of aerial is inferior, because this is multi-purpose,at 100 tile stage of the following VHF television relay stands.
please Click here to get our dipole antenna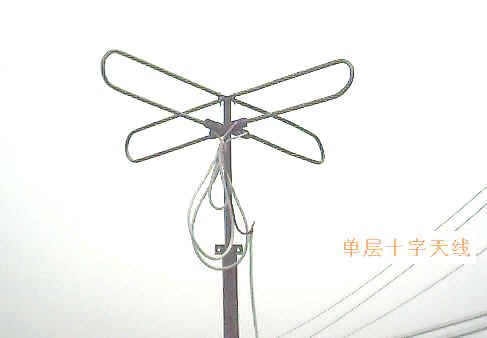 The main body structure of this kind of antenna is simpler, smooth crossed across secures Zhen Zishui of two amount to can, its wiring is a few more complex than Zhen Zishao of odd amount to also, picture expression is not quite clear, decompose as follows:

please Click here to get our dipole antenna
Attention: The graph is sketch map on, the length of the cable in the graph was not drawn in proportion, the cable length of two U annulus is 1/2 wavelengh, be drawn shortly, line of two 1/4 wavelengh is drawn longly.
In those days, this kind of emissive antenna is used morer, output is big also, amount to brace up child be to use custom-built special norms aluminium to be in charge of. Very few nowadays somebody uses VHF frequency paragraph the whole way that small-power television transmitter makes horizontal polarization blasts off, of course, our company also have this kind of stuff no longer. Then, later brace up child the material that make changed sectional for 10 × the aluminium of 3 m m , use at 1 - the aerial intensity of 5 channel is insufficient, use at 6 - the antenna of 12 channel is more than sufficient. The double deck cross that next graphs are more than 2000 Dacunzi to offer namely rotate an antenna, drive by power of 3 W radio frequency.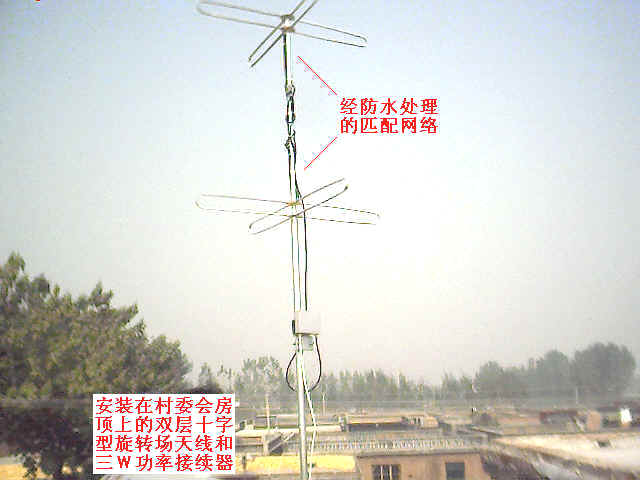 What the feed of this kind of antenna compares monolayer is a few more complex, decompose a graph to be as follows:
please Click here to get our dipole antenna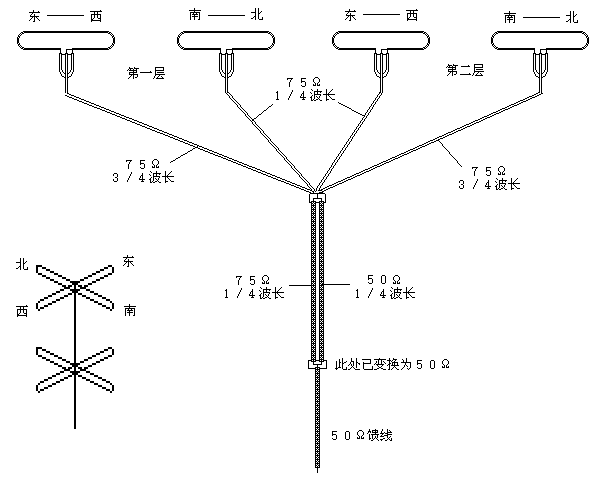 please Click here to get our dipole antenna