ORBAN OPtimod-FM 5500 2300 audio processor
Total:8005 USD
Item:7936 USD Shipping:69 USD
ORBAN OPtimod-FM 5500 2300 audio processor
OPTIMOD FM 5300 and 2300, providing a new, cool-running package two processors.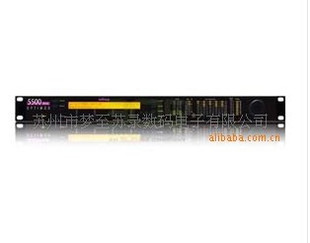 Features:
- User-friendly interface.
- Flexible configuration.
- Structure of adaptability, through a variety of audio processing.
- Controllable.
- Independent stereo encoder operation.


OPTIMOD - 5500 proposed coveted five-band and two FM band OPTIMOD processing into one rack unit package, it gives you the most affordable price continued. 5500 replaces OPTIMOD - FM 5300 and 2300, the functionality provided in a new processor, cool-running package.
The sound quality is 5500 for all - the voice, attract the audience provides a polished, professional presentation regardless of format and source material. Excellent versatility allows you to adjust the processor's audio texture, brand audio, knowing the resulting signature sound will remain consistent, cut-to-cut and source to source. Establishment of corporate and brand processors have no other brand consistency, you sound like OPTIMODs.

5500 can also be used as an excellent stand-alone stereo encoder with latency as low as 2 milliseconds, completely restrict both rushed left / right and composite baseband domain. When using this mode, the 5500 must be driven (usually via an STL) is a full-featured FM audio processor (such as class 8600) that the use of high frequency pre-emphasis perception peak limiting and control. In both modes, the 5500 stereo encoder helps to provide a transmission signal is always spotless, perfect Feng Co., full-spectrum protection of subcarriers and RDS / RBDS regardless of the amount complex restrictions.
5500 is the ideal choice, webcasts process orban flagship OPTIMOD FM 8600 originating point in the network who need a processor at each transmitter to eliminate STL overshoots (using 5500 independent stereo encoder mode) and / or place the insertion process, while also eliminating network STL overshoots (using 5500 audio processor / stereo encoder mode). In addition, the 5500 two modes make it easy for large government and webcasts to manage its inventory of spare parts, as any 5500 can be used as stereo encoder or without audio processing.
Available in both modes, the built-in, defeatable ITU BS412 multiplex power controller to make 5500 the output to meet even the most stringent European government regulations.
The new 5500 is a 10 MHz frequency reference input allows the pilot stereo audio signal frequency is locked to the GPS or other high-accuracy frequency standards. This improves the performance of the single-frequency network coverage areas overlap emitter. Moreover, the new a cool-running, energy-saving switching power supply, and use the latest dual-core DSP chip technology from Freescale Semiconductor.
With 5500, your signature is just a preset voice. A simple, one knob less / more adjustments allow you to customize any factory preset, trade on the workpiece cleanliness requirements, according to your market and competitive environment. Gives you complete control versatility to further customize your audio. And, if you are a hard-core processing expert, you can explore the advanced control to adjust the default at the same level, oban factory programmer. This versatility makes the 5500 an excellent choice for any format. Its five sections dealing with very suitable for any popular music formats (even the most competitive and aggressive Human Rights Commission), and phase linearity two band processing yields ultra-transparent sound of the classic, classic jazz, art format. Whatever your choice, 5500 optimization techniques to ensure that the unusually high average modulation and coverage of a certain level of subjective quality. Unlike many smaller processors, speech processing 5500 particularly good - it is always clean, even if you process loudness.

Versatility does not stop with the sounds. 5500's built-in stereo encoder, AES / EBU digital input and output, analog I / O allows accessibility to connect to any broadcast plant, whether located in Studio 5500 or transmitter. Tight band limiting to 15 kHz means that you can use any STL transfer uncompressed digital audio processing studio 5500 on the transmitter does not affect the air loudness - there is no need to use supplementary transaction with 44.1 or 48 kHz samplerates. If you want to find a room from 5500, you will be pleased by the three separate remote control port - phospholipid contact closure, RS232 serial port, built-in Ethernet TCP / IP network. Serial and Ethernet ports support 5500 provides PC remote control applications. This Windows? 2000/XP/Vista/7 application allows you to do more than you can use it 5500's front panel, remote control a pleasure.
Total:8005 USD
Item:7936 USD Shipping:69 USD

How far(long) the transmitter cover?
The transmission range depends on many factors. The true distance is based on the antenna installing height , antenna gain, using environment like building and other obstructions , sensitivity of the receiver, antenna of the receiver . Installing antenna more high and using in the countryside , the distance will much more far.
EXAMPLE 5W FM Transmitter use in the city and hometown:
I have a USA customer use 5W fm transmitter with GP antenna in his hometown ,and he test it with a car, it cover 10km(6.21mile).
I test the 5W fm transmitter with GP antenna in my hometown ,it cover about 2km(1.24mile).
I test the 5W fm transmitter with GP antenna in Guangzhou city ,it cover about only 300meter(984ft).
Below are the approximate range of different power FM Transmitters. ( The range is diameter )
0.1W ~ 5W FM Transmitter :100M ~1KM
5W ~15W FM Ttransmitter : 1KM ~ 3KM
15W ~ 80W FM Transmitter : 3KM ~10KM
80W ~500W FM Transmitter : 10KM ~30KM
500W ~1000W FM Transmitter : 30KM ~ 50KM
1KW ~ 2KW FM Transmitter : 50KM ~100KM
2KW ~5KW FM Transmitter : 100KM ~150KM
5KW ~10KW FM Transmitter : 150KM ~200KM
How to contact us for the transmitter?
Call me +8615915959450 OR
Email me sky@cantonmade.com
tell me 1.How far you want to cover in diameter ?
2.How tall of you tower ?
3.Where are you from ?
And we will give you more professional advice.

About Us
We specialized in production and sales of FM / TV Transmitter , FM / TV antenna , the FM / TV transmitter accessories. We have been exporting FM /TV transmitter for 6 years. We have clients all over the world, not only the resellers but also the consumers. With 6 years experience in this field ,we have professional team and excellent aftersales service. We dedicated in supplying the best quality products with competive prices and excellent customer sevice! If you have any question about it , No matter you buy or not, please feel free to tell us your questions,we are very willing to help you and solve your problems. Contact email : sky@cantonmade.com
Our Factory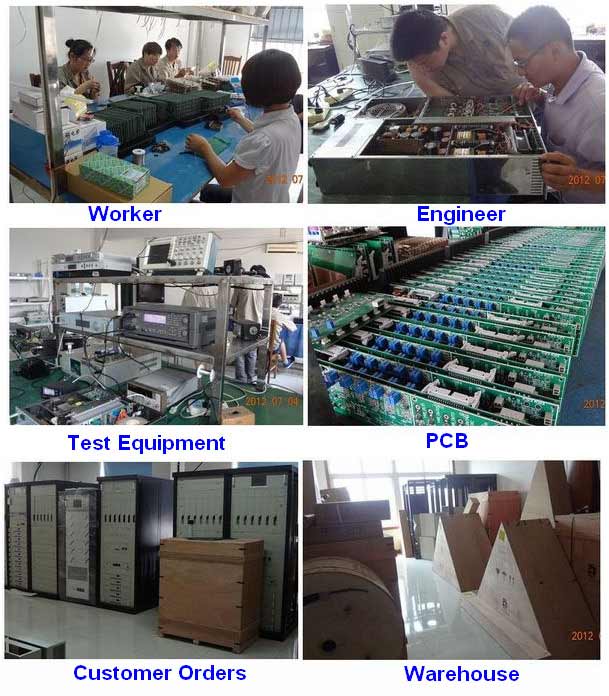 We have modernization of the factory . You are welcome to visit our factory when you come to China.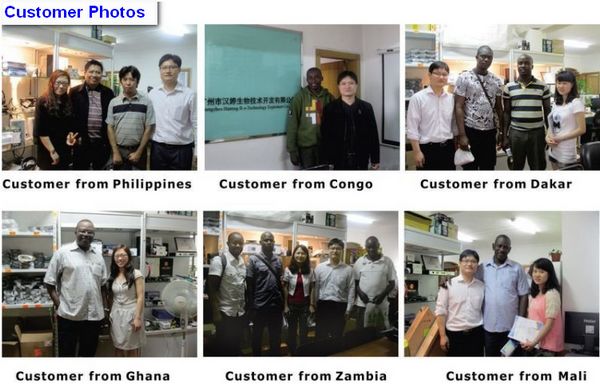 At present , there are already 1095 customers around the world visited our Guangzhou Tianhe office . If you come to China , you are welcome to visit us .
At Fair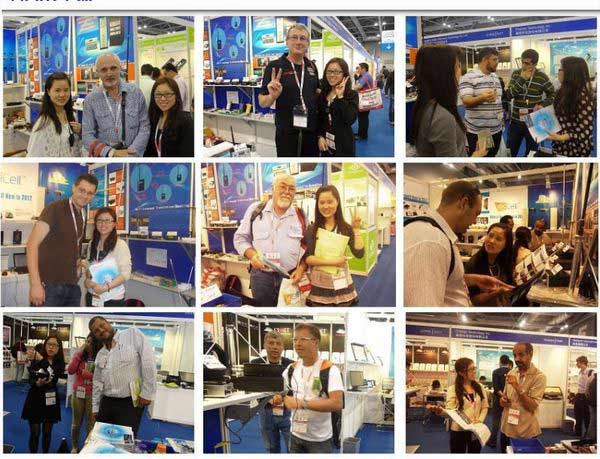 This is our participation in 2012 Global Sources Hong Kong Electronics Fair . Customers from all over the world finally have a chance to get together.
Where is Fmuser ?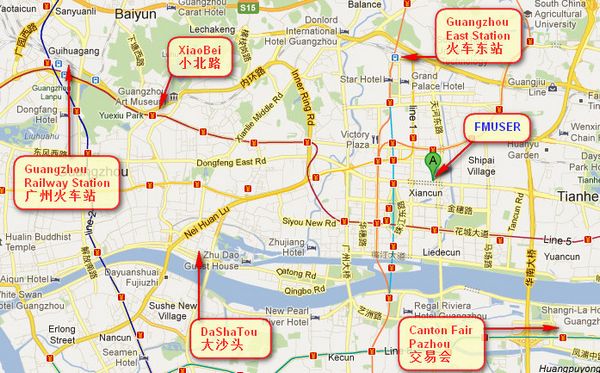 You can search this numbers " 23.127460034623816,113.33224654197693 " in google map , then you can find our fmuser office .
FMUSER Guangzhou office is in Tianhe District which is the center of the Canton . Very near to the Canton Fair , guangzhou railway station, xiaobei road and dashatou , only need 10 minutes if take TAXI . Welcome friends around the world to visit and negotiate .
Contact: Sky Blue
Tel: 86-2-87597795 Fax: 86-2-87588285
Cellphone: 86-15915959450
E-mail: sky@cantonmade.com
MSN: balalove2008@hotmail.com
Yahoo ID : balalove2008@yahoo.cn
Skype: sky198710021
Address: No.1502 Room HuiLan Building No.273 Huanpu Road Guangzhou China Zip:510620

English: PayPal, Credit Card, Western Union, Money Gram, Alipay,Money Bookers and T/T .
PayPal. www.paypal.com

We recommend you use Paypal to buy our items ,The Paypal is a secure way to buy on internet .

Every of our item list page bottom on top have a paypal logo to pay.

Credit Card.If you do not have paypal,but you have credit card,you also can click the Yellow PayPal button to pay with your credit card.

---------------------------------------------------------------------

But if you have not a credit card and not have a paypal account or difficult to got a paypal accout ,You can use the following:

Money Gram. www.moneygram.com

Pay by Money Gram to me :

First name: Quan
Last name : Li
Country: China
City: Guangzhou

---------------------------------------------------------------------
Western Union. www.westernunion.com

Pay by Western Union to me :

First name: Quan
Last name : Li
Country: China
City: Guangzhou


---------------------------------------------------------------------

T/T . Pay by

T/T (wire transfer/ Telegraphic Transfer/ Bank Transfer)

Account NO:127 854982 833

Beneficiary Name:

LI QUAN

Bank Name: THE HONG KONG AND SHANGHAI BANKING CORPORATION LIMITED

Bank Address: 1 QUEEN'S ROAD CENTRAL HONG KONG

* It will be sent in 1-2 working days when payment clear.
* We will send it to your paypal address. If you want to change address, please send your correct address and phone number to my email sky@cantonmade.com
* If the packages below 0.5kg,we will be shipped via post airmail, it will take about 15-25days to your hand. If the package is about 1~3kg,we will ship via EMS,it will take about 7~15days to your hand.If the package more than 3kg , we will send via DHL. It will take about 3~7days to your hand. All the packages are form China guangzhou.
* Package will be sent as a "gift" and declear as less as possible,buyer don't need to pay for "TAX".
* After ship, we will send you an E-mail and give you the tracking number.

All of our item have 3 month Warranty .
Contact US--->>Return the item to us--->>Receive and send another replace .
Name: Liu xiaoxia
Address: 1502Fang HuiLanGe HuangPuDaDaoXi 273Hao TianHeQu Guangzhou China.
ZIP:510620
Phone: 08615915959450
Please return to this address and write your paypal address,name,problem on note: