The development of IPTV
With the advent of the OTT video era, multi-screen services and real-time social media interaction have changed the way people consume entertainment. Traditional video services such as IPTV are facing severe challenges. Telecom operators urgently need to introduce new business models to meet the challenge, otherwise, they will fall into the predicament of "dumb channels".
With the advent of the OTT video era, multi-screen services and real-time social media interaction have changed the way people consume entertainment. Traditional video services such as IPTV are facing severe challenges. Telecom operators urgently need to introduce new business models to meet the challenge, otherwise, they will fall into the predicament of "dumb channels".
IPTV faces challenges In the past ten years, telecom operators have sought the transformation of business operations from voice to content and even applications in various possible ways. However, the video content field has long been flooded with a large number of pay and free TV services, and the prospect of a single IPTV service is bleak. Telecom operators have to adopt package services that include broadband, TV, and voice to promote the continuous development of IPTV services while reducing the loss of customers.
Market consulting firm Management Research Group predicts that despite fierce competition, global IPTV users will continue to grow at a compound annual growth rate of 26%. By 2014, the number of global IPTV users will reach 111.5 million.
In the United States, the two largest IPTV providers AT
IPTV content is king. Google's case shows that just guaranteeing service quality is not enough for IPTV. In addition to ensuring audio/video quality, telecom operators also need to provide rich and high-quality content and pay attention to user experience, such as providing picture-in-picture (PIP), recording/time shift, screen/second screen information and other functions.
Taking British Telecom as an example, it will cost 328 million pounds to obtain the live broadcast rights of the Premier League every season in 2013. British Telecom CEO Ian Livingston said that British Telecom has invested 2.5 billion pounds in the field of fiber optic broadband, and more and more customers want to buy broadband and entertainment services from the same provider, so the Premier League live broadcast rights are completely worth the price. In January 2013, British Telecom officially launched an exclusive channel to live the game. While broadcasting the game, it also provides users with an interactive experience based on fiber optic broadband.
High-quality content can not only attract IPTV users, but also encourage users to share these content. Young viewers tend to use other devices to access social media while watching TV. According to the British "Guardian", more than one-fifth of TV viewers will communicate on Facebook or Twitter while watching TV. In 2012, the "Super Bowl" baseball game had a record high ratings in the United States for three consecutive years, attracting an average of 111 million viewers. At the time of the finals, more than 5.4 million viewers sent a total of 12.2 million Twitter or comments on social media, and 1.2 million of them were discussing TV commercials for the event. Other live programs, such as variety shows, large-scale awards, etc., have also turned social platforms into a new channel for sharing content and maintaining customer relationships. This "synchronization" phenomenon is becoming more and more common.
OTT's impact on the pay-TV market Since 2005, with the help of streaming media and adaptive bit rate technology, OTT services have begun to impact the pay-TV market. The rise of Netflix in one fell swoop, becoming the largest OTT video provider in the United States, has opened the eyes of telecom operators. As of the end of 2012, Netflix had 26 million OTT video users in the United States. Netflix's financial report for the first quarter of 2012 shows that the number of subscribers to a single DVD subscription has continued to decrease, down 1.1 million compared to the same period in 2011, and OTT video has gradually replaced traditional DVD distribution. Consulting agency Informa predicts that by 2015 the number of OTT video users will reach 380 million, as shown in Figure 1.
At the same time, traditional cable television is gradually losing the market. According to a survey conducted by the consulting firm Convergence Consulting Group, between 2008 and 2011, approximately 2.65 million Americans stopped subscribing to cable TV and switched to lower-priced Internet streaming video services or other free video services. This has aroused great anxiety among radio and television companies and their advertisers. In view of the development speed of OTT services, various roles in the video industry ecosystem, such as telecom operators, content providers, and even terminal equipment manufacturers such as set-top boxes and connected TVs, are considering the relationship between OTT/IPTV services and their relationship and paying close attention Future development trend.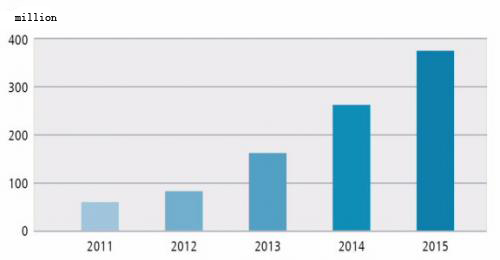 Figure 1 Development trend of the number of global OTT video users
OTT has multi-screen advantages. Both IPTV and OTT services are based on IP networks. IPTV services are transmitted through the dedicated IP bearer network of telecom operators, while OTT services are transmitted through the Internet. Although IPTV services have the advantage of quality controllable, content management systems and advanced CDNs have also promoted the development of OTT services. More importantly, OTT services can be applied on any online terminal device. It can be seen that although OTT services need to adapt to different bit rates, operating systems, digital rights management (DRM), and screen formats, they still have the unique competitive advantage of "multi-screen" and "user coverage".
Telecom operators are faced with the challenge of providing "TV that can be watched everywhere" services, which include providing wholesale services to network platforms and Internet content providers. In the past 18 months, some major telecom operators, including AT
The potential of the hybrid TV platform is unlimited. It is not difficult to see through the above measures that compared with OTT content providers, telecom operators only need to establish innovative business models, reasonably price services, and provide quality guarantees for user experience. Can be slightly better. Furthermore, OMD Chief Digital Officer Paul Wright also pointed out that up to 90% of viewers are still using traditional platforms to watch TV linearly according to the program list, and we "by no means" live in a post-linear TV world. Large-screen TVs are still the main platform for advertising, and traditional pay TV and IPTV services still have high user loyalty. Therefore, operators should adopt a hybrid service strategy to fully integrate the high-quality content of IPTV with the "watch anywhere" experience of OTT. In the near future, operators' pure IPTV platforms will evolve into hybrid service platforms such as IPTV+OTT, IPTV+DVB (digital TV) to support diversified high-quality content, including live TV, interactive services and social media.
In terms of network deployment, FTTH is more helpful for home users to watch HD and 3D content on multiple terminal devices, and use functions such as recording and content uploading. When telecom operators have not completed fiber-to-the-home deployment, they can first develop video services through OTT and expand their customer base; after fiber deployment is in place, telecom operators can provide hybrid video services to continuously improve user experience.
Huawei's hybrid TV solution can provide an open platform that enables multiple TV services to operate uniformly regardless of access methods and terminal equipment. At the same time, the flexible hybrid TV platform is based on a modular design and has strong scalability. This enables operators to maximize the use of existing hardware and provide future-oriented hybrid TV services with lower CAPEX/OPEX. At present, Huawei's hybrid TV solution has been successfully delivered to operators such as China Mobile, Hungary Telecom, Saudi Telecom, and Malaysia Telecom, serving more than 8 million users worldwide.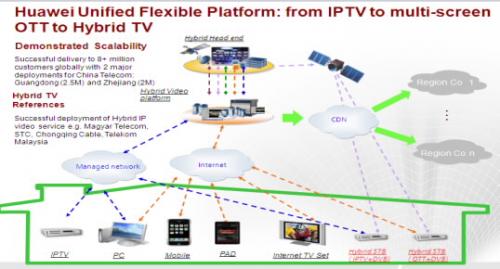 Figure 2 Huawei Hybrid TV Video Solution

How far(long) the transmitter cover?
The transmission range depends on many factors. The true distance is based on the antenna installing height , antenna gain, using environment like building and other obstructions , sensitivity of the receiver, antenna of the receiver . Installing antenna more high and using in the countryside , the distance will much more far.
EXAMPLE 5W FM Transmitter use in the city and hometown:
I have a USA customer use 5W fm transmitter with GP antenna in his hometown ,and he test it with a car, it cover 10km(6.21mile).
I test the 5W fm transmitter with GP antenna in my hometown ,it cover about 2km(1.24mile).
I test the 5W fm transmitter with GP antenna in Guangzhou city ,it cover about only 300meter(984ft).
Below are the approximate range of different power FM Transmitters. ( The range is diameter )
0.1W ~ 5W FM Transmitter :100M ~1KM
5W ~15W FM Ttransmitter : 1KM ~ 3KM
15W ~ 80W FM Transmitter : 3KM ~10KM
80W ~500W FM Transmitter : 10KM ~30KM
500W ~1000W FM Transmitter : 30KM ~ 50KM
1KW ~ 2KW FM Transmitter : 50KM ~100KM
2KW ~5KW FM Transmitter : 100KM ~150KM
5KW ~10KW FM Transmitter : 150KM ~200KM
How to contact us for the transmitter?
Call me +8615915959450 OR
Email me sky@fmuser.org
1.How far you want to cover in diameter ?
2.How tall of you tower ?
3.Where are you from ?
And we will give you more professional advice.

About Us
FMUSER.ORG is a system integration company focusing on RF wireless transmission / studio video audio equipment / streaming and data processing .We are providing everything from advice and consultancy through rack integration to installation, commissioning and training.

We offer FM Transmitter, Analog TV Transmitter, Digital TV transmitter, VHF UHF Transmitter, Antennas, Coaxial Cable Connectors, STL, On Air Processing, Broadcast Products for the Studio, RF Signal Monitoring, RDS Encoders, Audio Processors and Remote Site Control Units, IPTV Products, Video / Audio Encoder / Decoder, designed to meet the needs of both large international broadcast networks and small private stations alike.

Our solution has FM Radio Station / Analog TV Station / Digital TV Station / Audio Video Studio Equipment / Studio Transmitter Link / Transmitter Telemetry System / Hotel TV System / IPTV Live Broadcasting / Streaming Live Broadcast / Video Conference / CATV Broadcasting system.

We are using advanced technology products for all the systems, because we know the high reliability and high performance are so important for the system and solution . At the same time we also have to make sure our products system with a very reasonable price.

We have customers of public and commercial broadcasters, telecom operators and regulation authorities , and we also offer solution and products to many hundreds of smaller, local and community broadcasters .

FMUSER.ORG has been exporting more than 13 years and have clients all over the world. With 13 years experience in this field ,we have a professional team to solve customer's all kinds of problems. We dedicated in supplying the extremely reasonable pricing of professional products & services. Contact email : sky@fmuser.org
Our Factory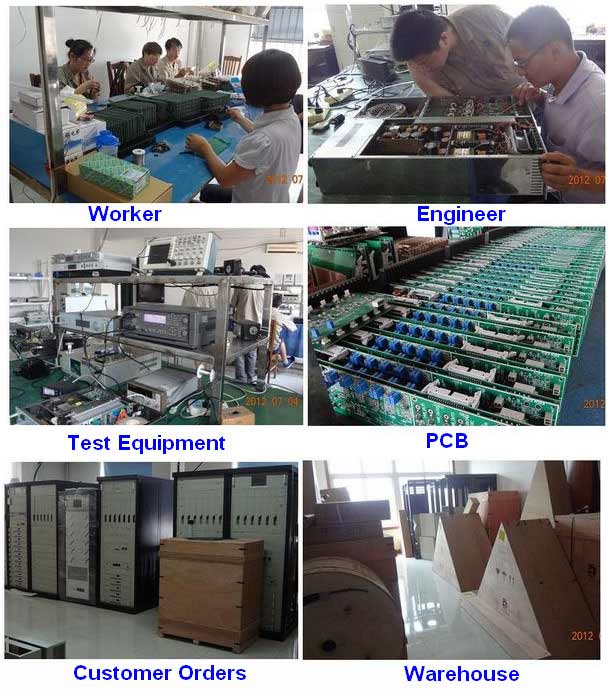 We have modernization of the factory . You are welcome to visit our factory when you come to China.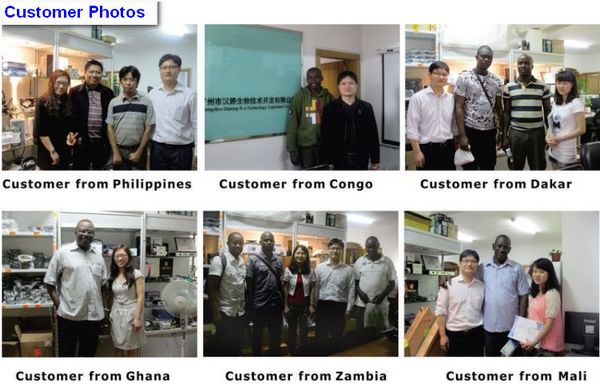 At present , there are already 1095 customers around the world visited our Guangzhou Tianhe office . If you come to China , you are welcome to visit us .
At Fair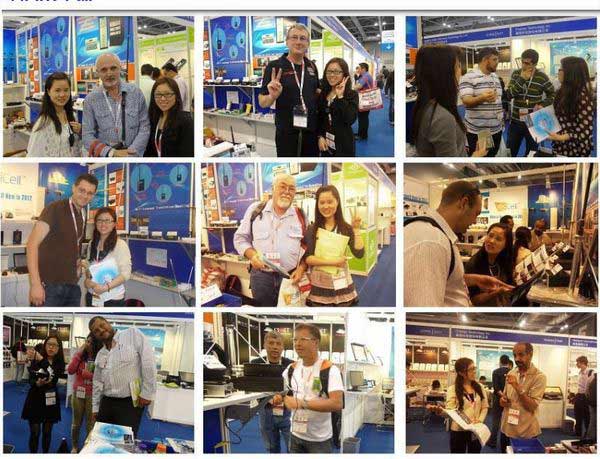 This is our participation in 2012 Global Sources Hong Kong Electronics Fair . Customers from all over the world finally have a chance to get together.
Where is Fmuser ?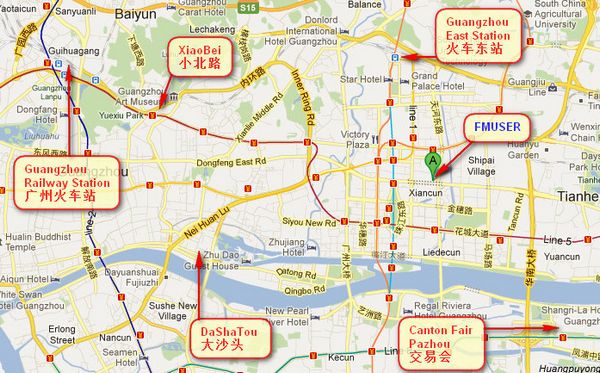 You can search this numbers " 23.127460034623816,113.33224654197693 " in google map , then you can find our fmuser office .
FMUSER Guangzhou office is in Tianhe District which is the center of the Canton . Very near to the Canton Fair , guangzhou railway station, xiaobei road and dashatou , only need 10 minutes if take TAXI . Welcome friends around the world to visit and negotiate .
Contact: Sky Blue
Cellphone: +8615915959450
WhatsApp: +8615915959450
Wechat: +8615915959450
E-mail: sky@fmuser.org
QQ: 727926717
Skype: sky198710021
Address: No.305 Room HuiLan Building No.273 Huanpu Road Guangzhou China Zip:510620

English: We accept all payments , such as PayPal, Credit Card, Western Union, Alipay, Money Bookers, T/T, LC, DP, DA, OA, Payoneer, If you have any question , please contact me sky@fmuser.org or WhatsApp +8615915959450
PayPal. www.paypal.com

We recommend you use Paypal to buy our items ,The Paypal is a secure way to buy on internet .

Every of our item list page bottom on top have a paypal logo to pay.

Credit Card.If you do not have paypal,but you have credit card,you also can click the Yellow PayPal button to pay with your credit card.

---------------------------------------------------------------------

But if you have not a credit card and not have a paypal account or difficult to got a paypal accout ,You can use the following:

Western Union.

www.westernunion.com

Pay by Western Union to me :

First name/Given name: Yingfeng
Last name/Surname/ Family name: Zhang
Full name: Yingfeng Zhang
Country: China
City: Guangzhou



---------------------------------------------------------------------

T/T .

Pay by

T/T (wire transfer/ Telegraphic Transfer/ Bank Transfer)

SWIFT BIC: BKCHHKHHXXX
Bank name: BANK OF CHINA (HONG KONG) LIMITED, HONG KONG
Bank Address: BANK OF CHINA TOWER, 1 GARDEN ROAD, CENTRAL, HONG KONG
BANK CODE: 012
Account Name : FMUSER INTERNATIONAL GROUP LIMITED
Account NO. : 012-676-2-007855-0

* It will be sent in 1-2 working days when payment clear.
* We will send it to your paypal address. If you want to change address, please send your correct address and phone number to my email sky@fmuser.org
* If the packages is below 2kg,we will be shipped via post airmail, it will take about 15-25days to your hand.
If the package is more than 2kg,we will ship via EMS , DHL , UPS, Fedex fast express delivery,it will take about 7~15days to your hand.
If the package more than 100kg , we will send via DHL or air freight. It will take about 3~7days to your hand.
All the packages are form China guangzhou.
* Package will be sent as a "gift" and declear as less as possible,buyer don't need to pay for "TAX".
* After ship, we will send you an E-mail and give you the tracking number.

For Warranty .
Contact US--->>Return the item to us--->>Receive and send another replace .
Name: Liu xiaoxia
Address: 305Fang HuiLanGe HuangPuDaDaoXi 273Hao TianHeQu Guangzhou China.
ZIP:510620
Phone: +8615915959450
Please return to this address and write your paypal address,name,problem on note: